MS001SS - Four function electric fan oven
Product Overview
The Matrix MS001SS is a four function electric fan oven in stainless steel. This oven features an interior light, integrated anti-tilt shelving and an excellent A rating for energy.
Where to buy
Specification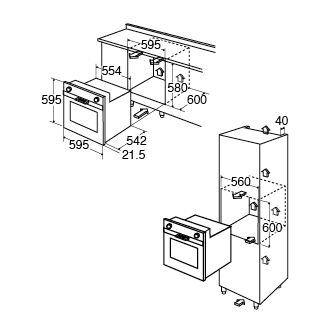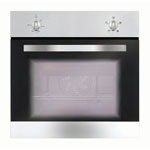 Specification
Features
Cooling fan: 1
Integrated anti-tilt shelving: 1
Technical Specification
Required height over gas hobs: 28.0000 mm (min)
Gross Capacity: 60.0000 L
Rated electrical power: 2.0000 kW
Mains cable: Yes
Net Capacity: 56 L
Power supply: 13 A
Accessories
Flat oven shelf: 1 flat oven shelf
Grill pan with grid: Grill pan with grid
Cavity Dimensions
Width: 390 mm
Height: 330 mm
Depth: 425 mm
Door Features
Double glazed door: 1
Door opening: drop down
Removable door: 1
Inner door glass cleaning: single glass door interior- non-removable
Lighting
Interior rear light: 1
Type of light: halogen
Oven Functions
Defrost: 1
Fan oven: 1
Electric grill: 1
Half electric grill: 1
Energy
Energy consumption conventional: 0.8000 kW
Size of cavity classification: M
Time to cook a standard load: 28.0000 min
Energy efficiency class: A
Misc Information
Downloads
Warranty
For peace of mind all Matrix appliances come with a 2 years parts and 1 year labour warranty
Look good with...