MHC101FR - Four zone ceramic hob
Product Overview
The Matrix MHC101FR is a four zone ceramic hob on black frameless glass. The hob has 6 power levels with an easy clean surface and residual heat indicators alerting you to when the hob is too hot to touch.
Where to buy
Specification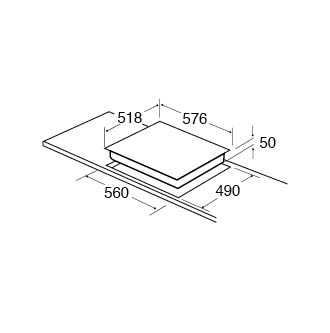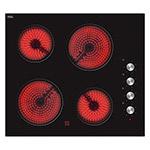 Specification
Features
Side control: 1
6 power levels: 1
Temperature limiter: 1
Residual heat indicators: 1
Power indicator light: 1
Ceramic shatterproof safety glass: 1
Easy clean surface: 1
Technical Specification
Rated electrical power: 6.0000 kW
Power supply required: 30 A
Power cable length: 1.5000 m
Power cable size: 4
Power cable type: H05VV-F
Zone Information
Front left: 180mm: 1.8kW
Rear left: 145mm: 1.2kW
Front right: 145mm: 1.2kW
Rear right: 180mm: 1.8kW
Misc Information
Downloads
Warranty
For peace of mind all Matrix appliances come with a 2 years parts and 1 year labour warranty
Look good with...