MHC101FR - Four zone ceramic hob
Product Overview
The Matrix MHC101FR is a four zone ceramic hob on black frameless glass. The hob has 6 power levels with an easy clean surface and residual heat indicators alerting you to when the hob is too hot to touch.
Where to buy
Specification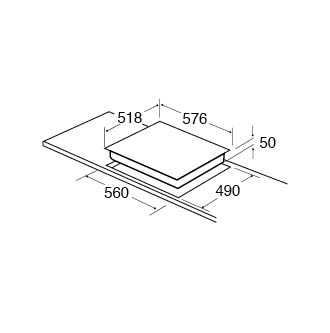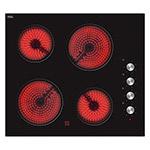 Specification
Features
Temperature limiter
Side control
Residual heat indicators
Power indicator light
Easy clean surface
Ceramic shatterproof safety glass
6 power levels
Technical Specification
Rated electrical power: 6.0000 kW
Power supply required: 30 A
Power cable type: H05VV-F
Power cable size: 4
Power cable length: 1.5000 m
Zone Information
Rear right: 180mm: 1.8kW
Rear left: 145mm: 1.2kW
Front right: 145mm: 1.2kW
Front left: 180mm: 1.8kW
Misc Information
Downloads
Warranty
For peace of mind all Matrix appliances come with a 2 years parts and 1 year labour warranty
Look good with...