MIN600SI - Integrated extractor
Product Overview
The Matrix MIN600SI 60cm extractor is integrated so that the extractor remains inconspicuous in your chosen kitchen design. It has 3 speeds with slider control and a built in LED light to allow good illumination of the hob.
Where to buy
Specification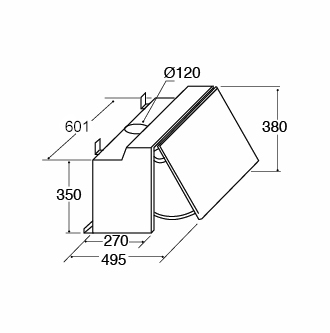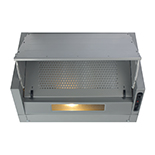 Specification
Features
3 speeds: 1
Slider control: 1
Ducted/re-circulating installation: 1
Technical Specification
Outlet diameter: 120mm mm
Required height over gas hobs: 700 mm (min)
Required height over electric hobs: 600 mm (min)
Optional Accessories
Charcoal filter for re-circulation : CHA15 (pack of 1)
Ducting kit code: AED 51/53/54
Misc Information
Downloads
Warranty
For peace of mind all Matrix appliances come with a 2 years parts and 1 year labour warranty
Look good with...